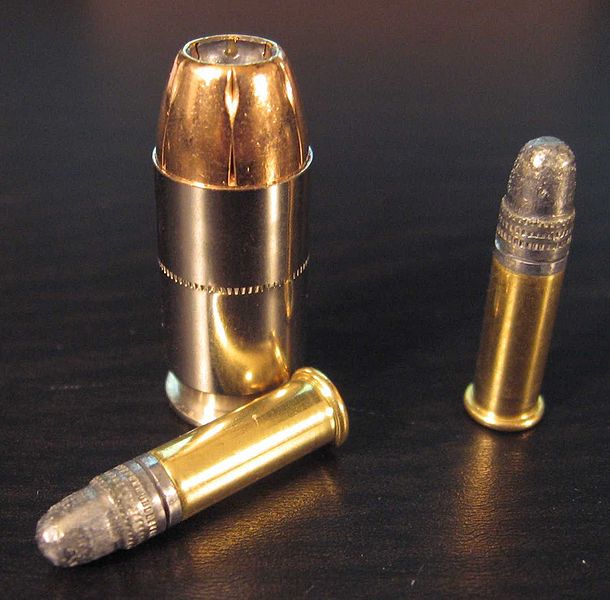 .22 caliber bullets next to a .45 caliber hollow-point.
ST. CHARLES, MI (WNEM) -
WNEM.com has learned a parent dropping off food as part of a food drive being held at St. Charles Elementary discovered a single .22 caliber shell or bullet on the school floor.

The office was immediately notified, police were called and the school was placed in "secure mode." That mode is not a complete lockdown as students can move in the halls, but are escorted.
Police, staff and district administration searched lockers, right down to boots and clothing in every locker. All areas of the school were searched, according to Superintendent Mike Wallace. Authorities wrapped up their search and gave the all clear at 11 a.m. The bullet was the only thing that was discovered.
Police and the superintendent speculate that it was in a box or bag or a pocket of a parent dropping off donated food.
The Superintendent says that all is back to normal, and the kids were outside for recess.
Copyright 2013 WNEM (Meredith Corporation). All rights reserved.