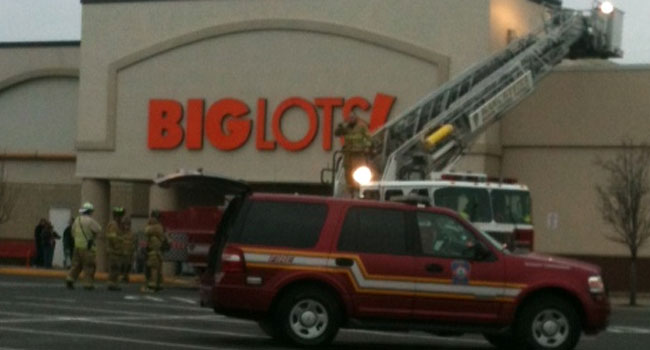 MANCHESTER, CT. (WFSB) -
A carbon monoxide leak in Manchester has caused evacuations at a shopping plaza Tuesday afternoon.
The Big Lots as well as I-Party and the Dollar Tree on Pleasant Valley Road have been evacuated as a precaution and closed due to the leak.
The leak was reported after workers at Big Lots complained about smelling a bad odor. However, none of the workers suffered from headaches or nausea and no one was taken to the hospital.
Fire officials said the readings were 50 parts per million, which is a not a deadly level, but it can make it hard to breathe and increase the risk of heart attack.
A small fire was reported on the roof of the Big Lots building and smoke was seen as firefighters arrived.
It is unclear what caused the leak, however, the incident is being investigated by the Eighth Utilities District Fire Department in Manchester.
Utilities District Assistant Fire Chief Steve Hiliski said it is important for business owners and homeowners to keep up on the maintenance of their furnaces.
"Have your furnace inspected once a year and cleaned," he said.
Hiliski also reminded homeowners not to bring gas grills or propane heaters into the house.
Copyright 2013 WFSB (Meredith Corporation). All rights reserved.