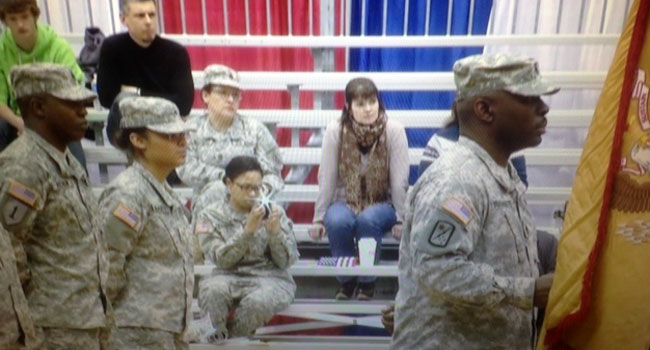 HARTFORD, CT (WFSB) -
A send-off ceremony was held Tuesday night at the William A. O'Neill Armory in Hartford for a group of National Guard solders headed to southwest Asia.
The ceremony featured 70 members of the 143rd Combat Sustainment Support Battalion, which is based in Waterbury. Their mission will provide "personnel, operational and logistical support."
Members of the143rd Combat Sustainment Support Battalion were previously deployed to Iraq in 2006 and Bosnia in 2001.
The Connecticut National Guard currently has nearly 600 soldiers and airmen deployed in support of Operation Enduring Freedom.
Copyright 2013 WFSB (Meredith Corporation). All rights reserved.