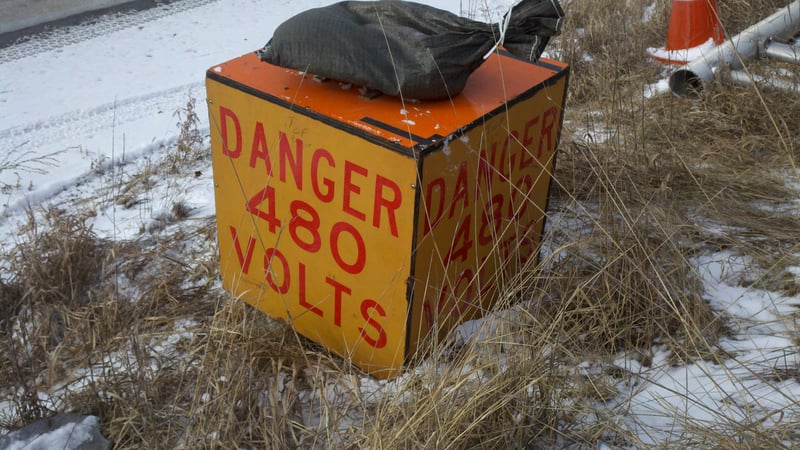 Photo by James Felton
SAGINAW COUNTY, MI (WNEM) -
Have you seen one of these? WNEM.com noticed these mysterious boxes along I-675 in Saginaw County. We had no idea what they were. Drivers in the area were equally puzzled. After all, they warn of danger on the side of the road.
Robert Ranck is an engineer for the Michigan Department of Transportation. WNEM.com needed an expert to help crack our case. He turned out to be just the right guy.
"Those voltage boxes are there just to caution folks because they used to have lights there," Ranck said.
That means there are live wires beneath these boxes and MDOT wants to keep people from touching them. This is what they do after an accident takes out a power pole.
"It typically takes us a couple, three weeks to be able to replace them. We have to order all of the necessary parts to be able to put them back up," Ranck said.
So for now the boxes are put in place, as MDOT wants to make sure that you are safe.
"The wires that are exposed are not 480 volts on the top. But somebody could get in down in there and be able to potentially get a shock. Because all of the rest of the lights are currently running to keep the freeway lit," Ranck said.
Copyright 2013 WNEM (Meredith Corporation). All rights reserved.