The robbery and shooting took place at Discount Appliance Store in Tempe. (Source: Tempe Police Department)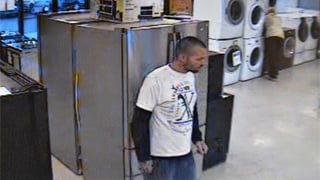 It happened on Jan. 19. (Source: Tempe Police Department)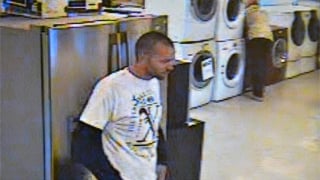 Police detectives hope the public can provide fresh leads. (Source: Tempe Police Department)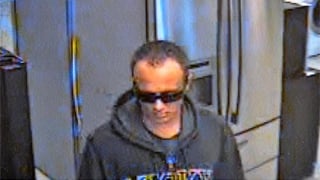 They're looking for three suspects. (Source: Tempe Police Department)
TEMPE, AZ (CBS5) -
Tempe police need the public's help in generating new leads in an appliance store robbery and shooting that left one employee wounded.
Officers released surveillance photos Tuesday in hopes someone will recognize the three suspects and help police solve the case.
The holdup occurred Jan. 19 at the Discount Appliance store at 2424 W. University Dr.
The victim was taken to the hospital for treatment. The suspects fled the area and have not been located.
The first suspect is described as a white male in his 30s. He had a moustache and was last seen wearing a yellow polo shirt with horizontal stripes, blue jeans and tan work boots.
The second suspect is a white or Hispanic man. He is described as between 5'10" to 6' tall. He has short "buzzed" hair. He was last seen wearing a black, longed-sleeved shirt under a white shirt with an "X" design and words on the front.
The third suspect has short, dark hair and was wearing a gray, hooded sweatshirt.
People with any information about their whereabouts are asked to call Silent Witness at WITNESS, or toll free at 1-800-343-TIPS.
Copyright 2013 CBS 5 (KPHO Broadcasting Corporation). All rights reserved.