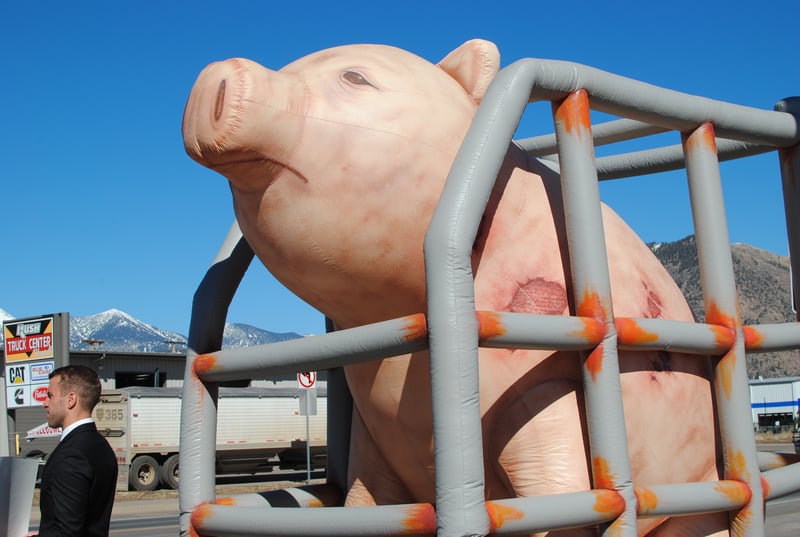 (Source: Mercy For Animals)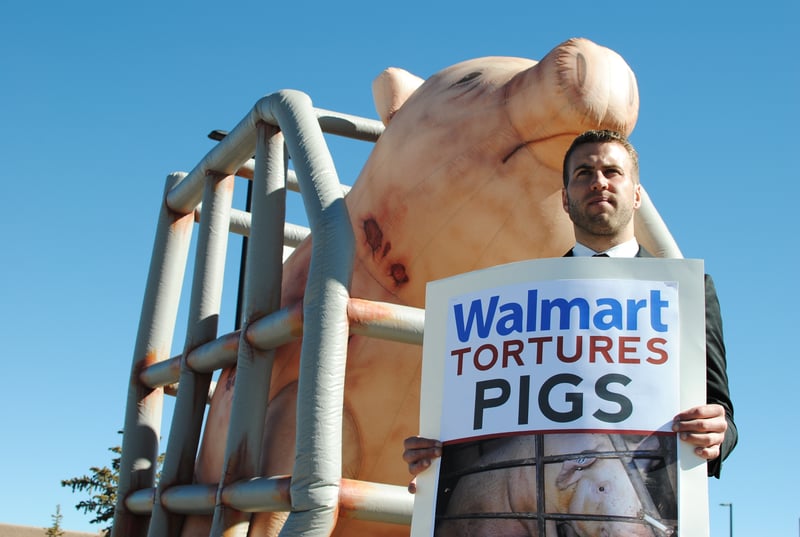 (Source: Mercy For Animals)
FLAGSTAFF, AZ (CBS5) -
A group held a demonstration outside a Flagstaff Walmart, accusing Walmart's pork suppliers of poorly treating their pigs.
The animal rights group, Mercy for Animals, has launched a protest.
Hidden camera footage from Christensen Farms, which is Walmart's supplier, shows the pigs confined in crates slightly bigger than their bodies.
The group wants Walmart to require the supplier to get rid of the crates - something Kroger, Safeway, Costco and McDonald's have done.
Walmart spokeswoman Danit Marquardt released the following statement on Tuesday.
"This is a complicated issue and there are different points of view.
"We hold our suppliers to the highest standards and do not tolerate animal mistreatment.
"We encourage customers interested in learning more about how grocers and restaurants source pork products to contact the National Pork Board."
Copyright 2013 CBS 5 (KPHO Broadcasting Corporation). All rights reserved.