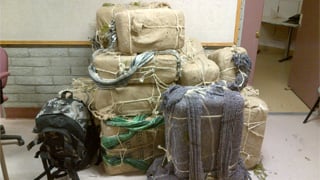 The two operations occurred on Jan. 29 and Feb. 4. (Source: MCSO)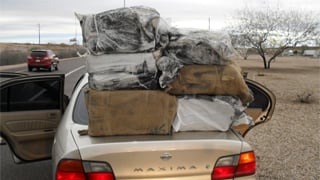 More than 1,100 pounds of marijuana were seized. (Source: MCSO)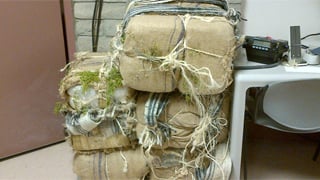 Two U.S. citizens were among those arrested. (Source: MCSO)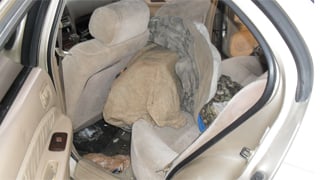 The arrests happened during a six-day time span. (Source: MCSO)
PHOENIX (CBS5) -
Twenty-two undocumented immigrants were arrested, including two U.S. citizens, and more than 1,100 pounds of marijuana were seized in two separate incidents in Maricopa County.
The first law enforcement operation on Jan. 29 netted four arrests, including one American and 160 pounds of marijuana, the sheriff's office said.
The four undocumented immigrants each paid between $2,000 and $6,000 to be transported into the U.S. All claimed to be from Mexico and crossed the border at Sonorita.
Six days later, on Feb. 4, MCSO deputies worked jointly with the Border Patrol in apprehending 17 undocumented immigrants after they were observed loading bales of marijuana onto the bed of a pickup truck in a desert area in southeastern Maricopa County.
The driver of the truck, a U.S. citizen, ran away and then failed to yield to police orders to stop, deputies said. He fled to a nearby business and as he attempted to elude authorities again, he was arrested.
The undocumented immigrants were charged with the class four felony of conspiracy to commit human smuggling. Five of the 18, including the U.S. citizen, were also charged with drug trafficking.
Copyright 2013 CBS 5 (KPHO Broadcasting Corporation). All rights reserved.