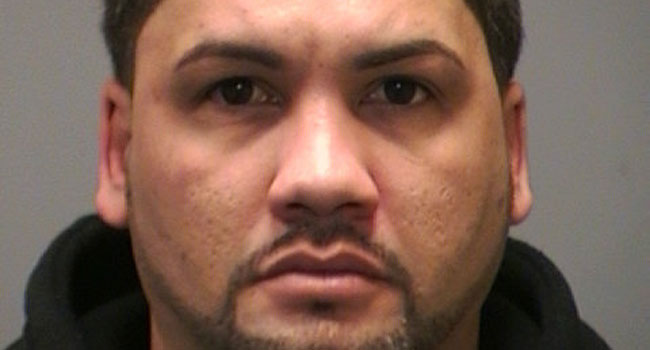 © The following photo of Jeffrey Cruz was provided by the New Haven Police Department.
NEW HAVEN, CT (WFSB) -
A New Haven man was arrested Tuesday night after police found a handgun in a diaper in the back seat of the motor vehicle.
Officers stopped a Dodge Durango being driven by Jeffrey Cruz, 31, for a motor vehicle violation at 8:16 p.m. Police said they realized that Cruz had a suspended license and was on parole for a narcotics arrest.
While searching the Durango, police found a Kel-Tec P3AT .380 caliber handgun in a diaper. Officers also seized a bag of cocaine.
Police said Cruz does not have a gun permit and is a convicted felon, so he is unable to be in possession of a firearm. The handgun was also reported lost, police said.
Cruz, who has a long criminal history, was arrested and charged with carrying a pistol without a permit, weapon in a motor vehicle, possession of narcotics, possession of narcotics within 1,500 feet of a school, operating a motor vehicle while under suspension and failing to have the license plate illuminated.
Copyright 2013 WFSB (Meredith Corporation). All rights reserved.