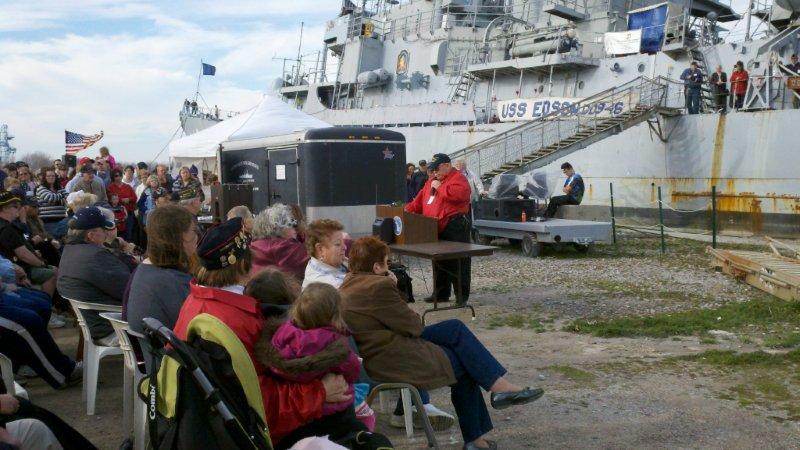 LANSING, MI (WNEM) -
Michigan government officials and state veterans advocates have announced several initiatives to assist the more than 650,000 military veterans who live in Michigan.
The package includes a proposal to put a veteran designation on their driver's license or ID card to better link veterans with the services they've earned.
"Michigan veterans have put their lives on the line to defend our freedoms," Secretary of State Ruth Johnson said. "In return, we must do more as a state to serve those who have served and ensure that when they enter civilian life, they have the resources available to succeed. Placing a veteran designation on driver's licenses and ID cards will help connect veterans with the resources they deserve."
The designation allows the Secretary of State's Office to partner with the Michigan Department of Military and Veterans Affairs and veteran service organizations across the state to provide referral information to veterans so they better know what resources and services are available to them. Additional information also will be made available to veterans in the 131 secretary of state offices throughout the state.
"We appreciate the opportunity to partner with Secretary Johnson and the veteran services organizations," said Jason Allen, senior deputy director for veterans affairs for the Department of Military and Veterans Affairs. "The designation also allows veterans to take advantage of private-sector discounts."
Johnson and DMVA leaders will work with lawmakers to have this change written into law. Under the proposal, veterans who want the designation would provide the Secretary of State's Office with proof of an honorable discharge.
Copyright 2013 WNEM (Meredith Corporation). All rights reserved.