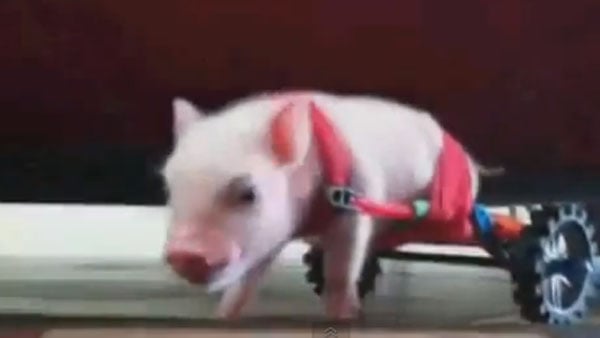 A piglet named Chris P. Bacon is capturing hearts on YouTube.
Chris P. Bacon was born without hind legs, but he can now walk with the help of a tiny wheelchair.
In the video you can see the wheelchair is made of K'Nex.
The wheels raise his rear end to the same height that his back legs would, enabling him to imitate standing.

Copyright 2013 WGCL-TV (Meredith Corporation). All rights reserved.