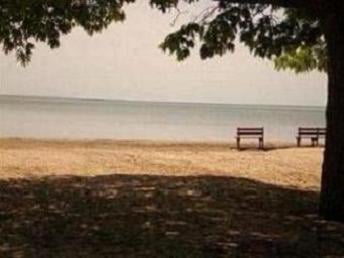 KOCHVILLE TOWNSHIP, MI (WNEM) -
Saginaw Valley State University is increasing its study of the Saginaw Bay Watershed through the establishment of a Saginaw Bay Environmental Science Institute this year.
The institute will be located on the SVSU main campus. The university will invest at least $100,000 in start-up funds to purchase field equipment, laboratory equipment and a research boat.
"The health of Saginaw Bay and its surroundings is important to all of us who live in the Great Lakes Bay Region" said Deborah Huntley, dean of SVSU's College of Science, Engineering and Technology. "This institute will serve as an important asset to SVSU and the region we serve. It will provide important interdisciplinary learning and research opportunities for our students and faculty, and will allow for further scientific study of this invaluable natural resources."

The institute has been budgeted $80,000 annually by the university for supplies, grants, outreach and an annual symposium.The institute will absorb and consolidate SVSU's current projects, including freshwater research activities, which are in partnership with the Bay County Health Department. This program monitors water quality near public beaches.
SVSU expects to hold a dedication ceremony this spring and anticipates the maiden voyage of its research vessel to occur in early summer.
Copyright 2013 WNEM (Meredith Corporation). All rights reserved.