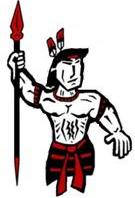 By ALANNA DURKIN, Associated Press
The Michigan Department of Civil Rights is taking federal action to prohibit the use of American Indian mascots and imagery in Michigan schools.
The department filed a complaint with the U.S. Department of Education's Office of Civil Rights Friday. The complaint cites 35 Michigan K-12 school districts responsible for the "alleged discrimination," but the result could have national implications.
The complaint says research now shows the use of those mascots and imagery causes "actual harm" to American Indian students by lowering self-esteem, impacting student learning and achievement.
The department says the research results provide a legal basis to prohibit the use of the imagery and mascots. It claims the continued use "denies equal rights" to American Indian students.
Copyright 2013 Associated Press. All rights reserved.