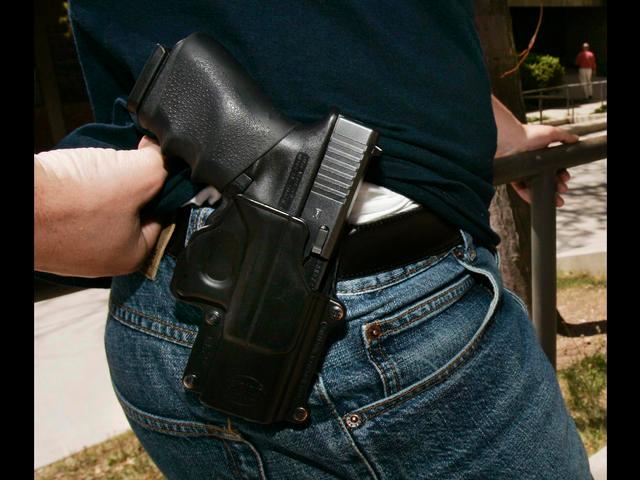 Teachers in a western Michigan community are being offered an opportunity to train as reserve officers, a status that could allow them to carry concealed guns in schools.
WWMT-TV reports that Barry Township Chief Victor Pierce is working with the Delton-Kellogg school district to offer training to teachers and administrators.
Pierce says a reserve officer can carry a weapon with no restrictions but is required to get continuous training. He says he came up with the idea after the shootings in December at a school in Newtown, Conn. Just days later, Michigan Gov. Rick Snyder vetoed legislation that would have allowed concealed weapons in schools and elsewhere.
Pierce says the school district supports the effort but hasn't approved a policy. Delton is in Barry County, southeast of Grand Rapids.
------
Information from: WWMT-TV, http://www.wwmt.com
Copyright 2013 Associated Press. All rights reserved.