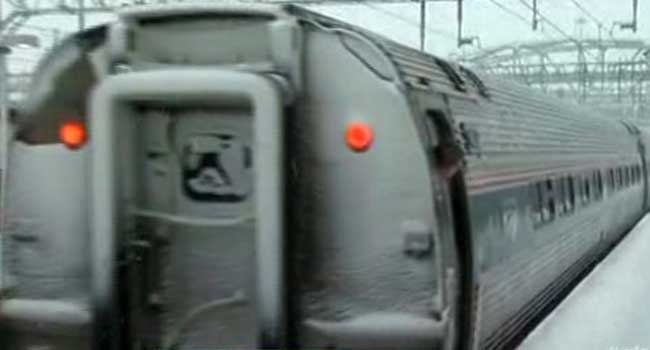 NEW HAVEN, CT (WFSB) -
Metro-North canceled train service because of inclement weather caused by Blizzard Charlotte.
Train service will stop at 10 p.m.

On Friday, extra trains were brought in for Metro-North in an attempt to get people to where they need to be as quickly as possible. Service was originally dramatically scaled back.

"The predicted severity of the winter storm will require Metro-North to further change its scheduled service," Metro-North said on its website. "These changes are in anticipation of providing the best service to ensure your safety."
Weekend busing schedule for the New Canaan Branch has been canceled due to storm.

Amtrak officials said trains between New York and Boston have been suspended and CTTransit officials said bus service across the state will stop around 6 p.m.
CTTransit officials said passengers can assume service will also be suspended Saturday, but a final decision won't be made until Saturday morning.
Flights into and out of Bradley International Airport were canceled as of 1:30 p.m., and anyone traveling by air over the next few days is being urged to call their airline directly rather than heading to Windsor Locks.
The Early Warning Weather Team will keep you updated throughout the duration of Blizzard Charlotte.

Copyright 2013 WFSB (Meredith Corporation). All rights reserved.