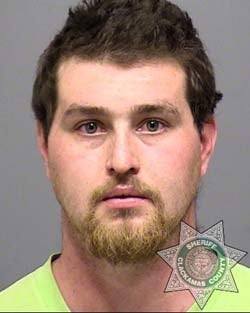 EAGLE CREEK, OR (KPTV) -
An Eagle Creek man faces abuse charges after murdering his dogs with an ax, according to Clackamas County Deputies. Officers arrested Japheth Stalcup on Wednesday.
Back in November, Stalcup told investigators he found his two dogs dead about 100 yards from his home, deputies said. The dogs had been killed with an ax.
Stalcup claimed he didn't know what happened to the dogs, investigators said. Three months later, he confessed. He told deputies he killed both dogs with an ax and disposed of their bodies over an embankment behind his property, deputies said.
Stalcup said he couldn't afford to care for the dogs any more and knew of no other alternative, investigators said.
Stalcup is charged with two counts of aggravated animal abuse and initiating a false police report.
Copyright 2013 KPTV (Meredith Corporation). All rights reserved.