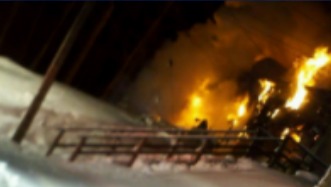 LEDYARD, CT (WFSB) -
Officials in Ledyard say they are investigating a house fire.
They say it happened at a home in the Gales Ferry section of town on Nutmeg Drive, just before 1 a.m. this morning.
Police in Ledyard say two people were in the house at the time of the fire, and both were able to escape without injury.
They say the fire is out at this time, but the cause is still unknown at this point
Copyright 2013 WFSB (Meredith Corporation). All rights reserved.