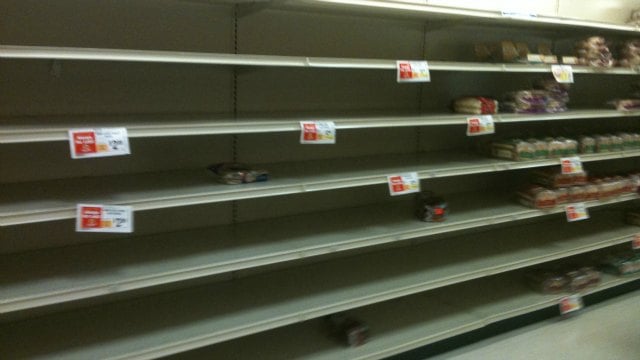 © This is what the water aisle at the ShopRite in East Hartford looks like.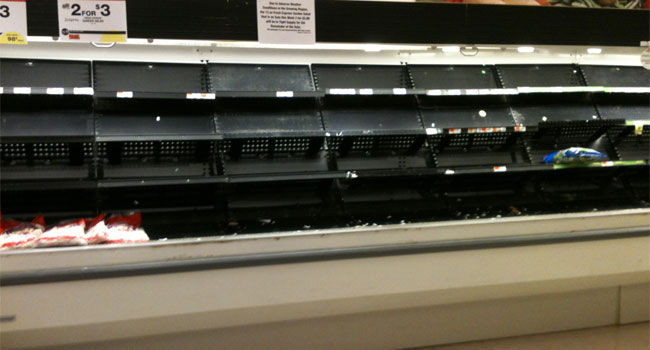 © There was no lettuce at the Big Y in West Springfield.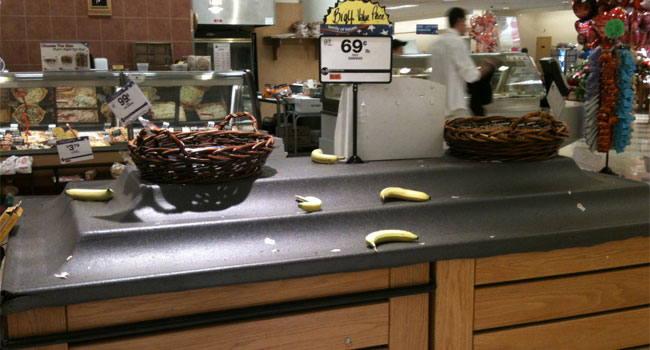 © There was no bananas at the Big Y in West Springfield.
TORRINGTON, CT (WFSB) -
Some grocery stores have managed to open their doors for Connecticut residents looking to buy food and other supplies.

Eyewitness News checked around the state and found that Price Choopper in Southington, Newington and Middletown are open around the clock.
Stop and Shop stores in Wethersfield, Hartford and Middletown are open until midnight.
Big Y stores in West Hartford, Manchester and Plainville are open until 10 a.m.
Many of the customers told Eyewitness News that a trip to the grocery store was the first time that they had been out since Friday.
Many encountered empty shelves when trying to purchase water, bread and even, fruit.
Copyright 2013 WFSB (Meredith Corporation). All rights reserved.