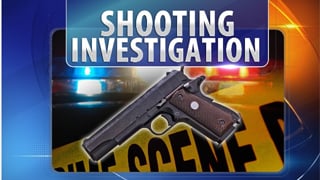 © CBS 5
TUCSON, AZ (AP) -
Authorities in Pima County say a 49-year-old man who was shot by a sheriff's deputy is in critical condition.
The Pima County Sheriff's Office says Michael Schuoler had become involved in an argument with his girlfriend early Sunday morning and had refused to follow orders by sheriff's deputies as he sat in her girlfriend's vehicle.
Authorities say a sheriff's deputy shot Schuoler once as Schuoler reached his waistband.
They later determined that Schuoler was reaching for a knife.
The officer who shot Schuoler was placed on administrative leave, a standard procedure for such incidents.
Copyright 2013 Associated Press. All rights reserved.