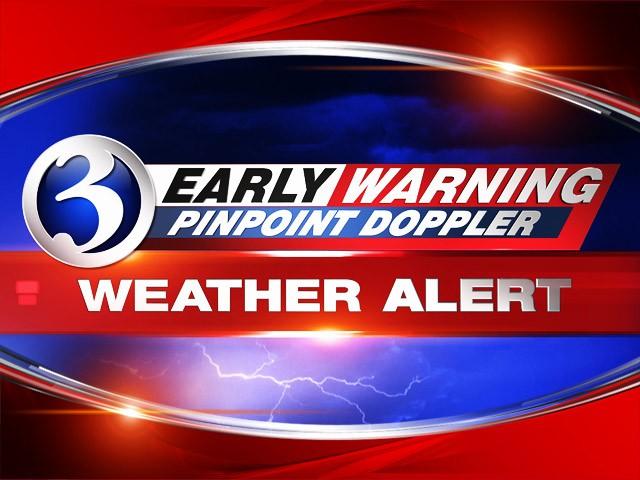 ROCKY HILL, CT (WFSB) -
The National Weather Service issued winter weather and freezing rain advisories across Connecticut.
Snow, sleet and freezing rain began falling across the state early Monday morning, and as a result, several crashes have been reported on the state's interstates, highways and roads.
On Interstate 91 south in Rocky Hill, a car somehow flipped over and crashed blocking a lane of the road. Several other crashes reported along Interstate 84, Interstate 95 and several main roads.
Channel 3 Early Warning Weather meteorologist Scot Haney said only a coating to one inch of snow may be possible before the state sees a changeover to all rain by Monday afternoon.
The rain added to the 1.5 to 3 feet of snow that fell during Blizzard Charlotte on Friday could prove to be dangerous.
The heavy, wet snow already piled on the roofs of homes and businesses will act like a sponge when Monday's storm changes to rain.
Haney said the deep snow will keep most of the rain from running off the roof, and although well-constructed homes can handle the weight just fine, not all homes and businesses can.
Copyright 2013 WFSB (Meredith Corporation). All rights reserved.