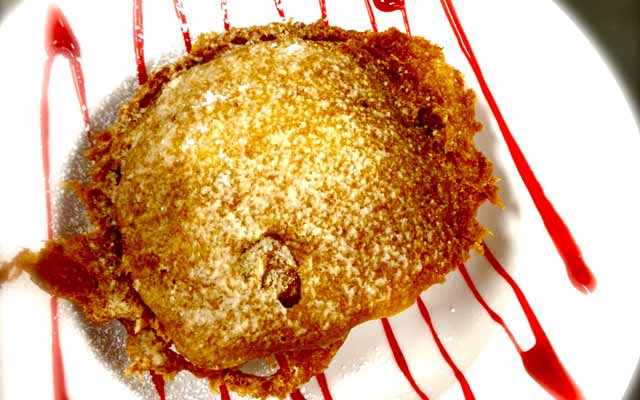 Deep fried paczki -- you know you want one.
SAGINAW, MI (WNEM) -
The local eatery responsible for creating deep fried Oreo's has brought back another favorite this year -- double deep fried paczki.
Harvey's Grill and Bar, with locations in Saginaw and Bay City, is once again frying up their most fattening treat of the year.
On Tuesday, Harvey's said they will crank up their deep fryer for Fat Tuesday. The double deep fried paczki are hand-dipped in top-secret batter, deep fried to a golden brown and sprinkled with powdered sugar. The price for one of these calorie busters? $1.99.
Traditional paczki are made with lard, eggs and sugar, and in their most basic form, are a jelly-filled donut.
Both Harvey's locations are open from 11 a.m. to 11 p.m. Monday through Thursday, with Friday and Saturday hours running from 11 a.m. to 12 a.m. The restaurant is also open Sundays.
Copyright 2013 WNEM (Meredith Corporation). All rights reserved.