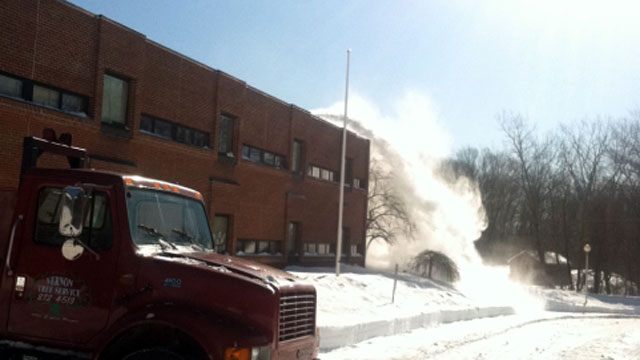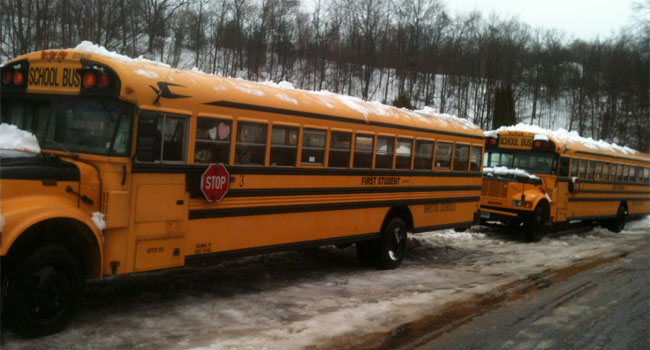 © Buses ready to go in Bristol.
BRANFORD, CT (AP) -
Gov. Dannel P. Malloy says many schools in Connecticut have flat roofs and is urging school officials to make sure drains are cleared.
Malloy said Monday that the state has been calling school superintendents urging them to check roofs to ensure drains are clear.
Weather forecasters say snow and freezing rain Monday may make rooftop snow heavier.
Malloy said there have been about six roof collapses so far involving barns and other structures, but not schools.
The governor said the state is helping municipalities get equipment such as pay loaders and massive snow blowers.
Most schools and colleges in Connecticut are closed and non-essential state workers are staying home as plow crews continue to clear highways and local streets two days after the blizzard ended.
Copyright 2013 The Associated Press. All rights reserved.