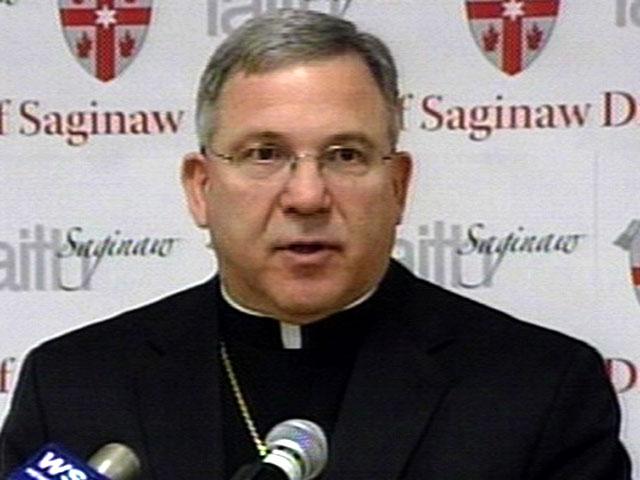 Bishop Joseph Cistone
SAGINAW, MI (WNEM) -
The spiritual leader of 1.2 billion Roman Catholics, Pope Benedict XVI, surprised the world Monday by saying he will resign at the end of the month "because of advanced age."
It's the first time a pope has stepped down in nearly 600 years.
Bishop Joseph Cistone offered the following statement regarding the resignation of Pope Benedict XVI:
Like those around the world, I was stunned by the news that our Holy Father, Pope Benedict XVI, would be resigning his office as the Bishop of Rome. I ask that the People of the Catholic Diocese of Saginaw join me in praying for Pope Benedict XVI in these last few weeks of his papacy. There is no doubt he has reached this humble and historic decision through prayer and the inspiration of the Holy Spirit.
Personally, I will always be grateful to Pope Benedict XVI for appointing me as Bishop of the Diocese of Saginaw. I am honored that I had the opportunity to meet with him on several occasions and I have always been encouraged by his generous love and care for us all.
As we join together in prayerful support of our Holy Father, I am confident that the Holy Spirit will continue to guide our Church. We thank the Lord for the gift of Pope Benedict XVI, who led brilliantly and served faithfully as the successor of St. Peter. Let us also pray for the cardinals as they convene in the weeks ahead to elect the future Shepherd of our universal Church.
Copyright 2013 WNEM (Meredith Corporation). All rights reserved.