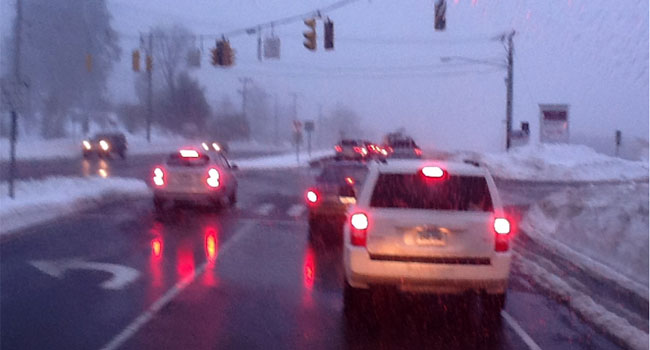 MANCHESTER, CT (WFSB) -
Thousands of Connecticut Light and Power customers lost power Monday afternoon after a transformer failure.
The explosion happened around the intersection of Buckland Hills Street and Tolland Turnpike after a plow tuck crashed into an utility pole that led to a chain reaction of transformer failures.

As of 4 p.m., there were 1,185 customers without power in Manchester. Initially, 2,400 customers were without power, according to fire officials.
Fire officials said the power failure is concentrated in malls and the pavilions, which is located across the street.
The Buckland Hills Mall is partially without power; however, patrons are still being allowed to shop during the outage.
CL&P officials know about the power outage and it is expected to take two to three hours to restore power and repair the pole.
Fire officials said there is no hazard to the mall.
Drivers in this area were taking it slow not only because of ice and slick roads but because traffic lights are out of commission.
Copyright 2013 WFSB (Meredith Corporation). All rights reserved.