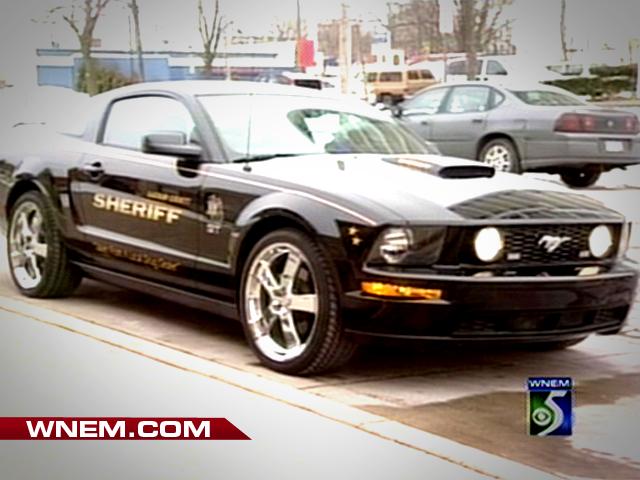 SAGINAW, MI (WNEM) -
Saginaw County Sheriff Bill Federspiel is giving up his ride to help raise money for the department.
He's selling the 2007 Ford Mustang on eBay.
Federspiel has been driving the car since it was confiscated three years ago in a drug raid, but now the sheriff says money from selling the car could better serve the department.
Although taxpayers don't pay for fuel, oil or maintenance for the vehicle, Federspiel thinks it is a good idea to help raise money for the department. The money needed to maintain the car comes from the Saginaw County drug forfeiture fund.
Last year, Federspiel thought about selling the car on eBay, but the the idea never materialized.
The sheriff will go back to driving the oldest car in the fleet.
Bidding on the Mustang ends next Monday. The seller name is Saginaw County Surplus. Here is a link to the eBay page. http://motors.shop.ebay.com/countyofsaginawsurplus/m.html
Copyright 2013 WNEM (Meredith Corporation). All rights reserved.