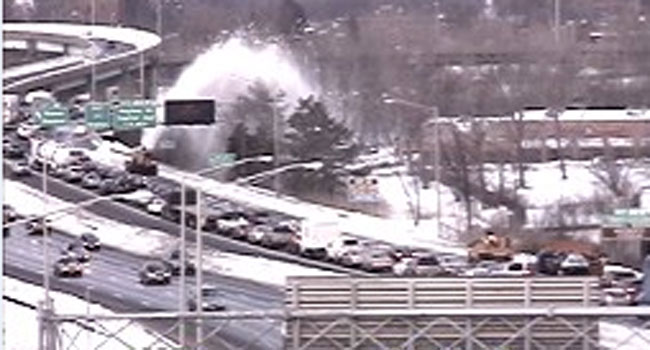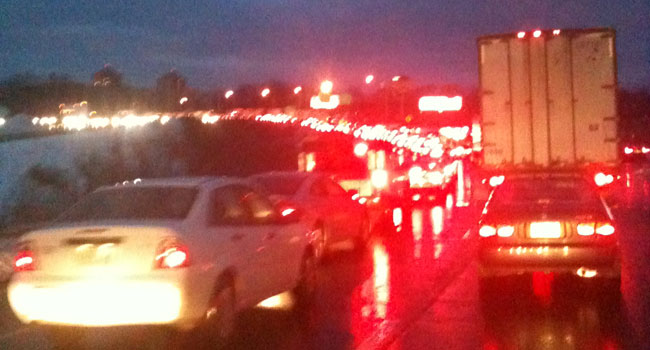 HARTFORD, CT (WFSB) -
State Department of Transportation workers clearing snow off Interstate 84 created traffic problems during rush hour in Hartford.
I-84 east was backed up from Hartford to Exit 39 in Farmington due to snow removal. The backup cleared at about 6:30 p.m.
However, several motorists got off the highway to avoid the traffic jam and became stuck in the area of Albany and Asylum avenues.
"Traffic was backed up on Albany Avenue," said Leon Johnson of Hartford. "I had to take the back route coming down Vine Street. I caught a flat tire."

Drivers waited in traffic jams for several hours because of snow cleanup and some were still stuck as late as 8:30 p.m.

"It was terrible," Johnson said.

Drivers should give themselves extra time or avoid the area in general while DOT workers continue to widen the highways.

Copyright 2013 WFSB (Meredith Corporation). All rights reserved.