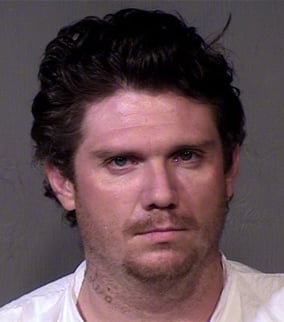 Bobby Hoover (Source: Maricopa County Sheriff's Office)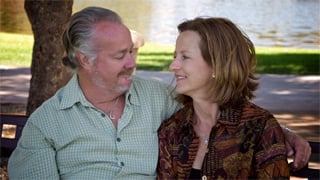 Steve Stair (Source: The Stair family)
PHOENIX (CBS5) -
Police arrested a 31-year-old man armed with three weapons in the wake of a deadly shooting Monday at a Phoenix apartment.
Bobby Hoover was taken into custody as he was walking in front of Cortez High School at 3300 W. Dunlap Ave. a short time after the shooting.
During a pat down, officers said they discovered he was carrying a loaded .25-caliber semi-automatic handgun, a loaded .380-caliber semi-automatic handgun and a shortened barrel shotgun in his backpack.
Police learned the Hoover stole the .380-caliber semi-automatic from the shooting victim, identified as Steve Stair. Stair and his wife Cheryl were servicing apartments they owned at 3421 W. Dunlap.
Cheryl Stair said she noticed a light on in one of the apartments. She called and alerted her husband. Police said Stave Stair went to his car and retrieved a pistol because of past issues with trespassers at this particular apartment.
Steve Stair confronted Hoover and the suspected burglar fired at least four rounds, two of them hitting and killing Steve.
Hoover faces a number of charges, including first-degree murder and first-degree burglary.
Copyright 2013 CBS 5 (KPHO Broadcasting Corporation). All rights reserved.