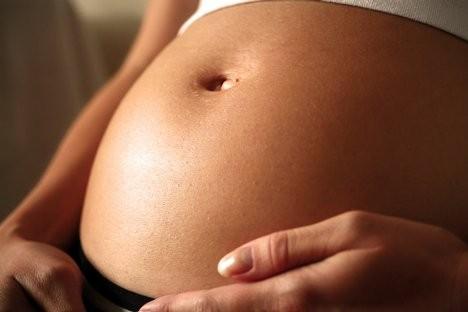 A Summit Township woman went to the hospital on Friday thinking she had a hernia.
Forty-four-year-old Linda Ackley instead got the surprise of her life. That night she underwent an emergency C-section and gave birth to a 10-pound, 1-ounce baby.
She was unaware of her pregnancy until the day she delivered. Her 45-year-old husband Mike, tells the Jackson Citizen Patriot that the couple had just 15 hours to prepare for their first child. He and his wife have been married for 24 years and did not think a pregnancy was possible for them.
They say daughter Kimberly Kay Ackley is normal and healthy.
Linda Ackley calls her "the miracle baby." Mother and daughter were discharged from the hospital on Monday.
------
Information from: Jackson Citizen Patriot, http://www.mlive.com/jackson
Copyright 2013 Associated Press. All rights reserved.