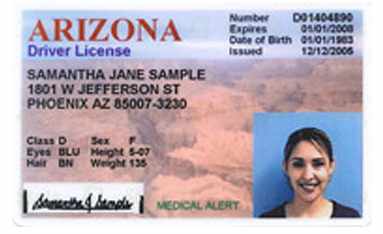 TEMPE, AZ (CBS5) -
In the Downtown District of Tempe nearly 1,800 fake ID's were confiscated from underage people trying to access the bars by both the local establishments and the Tempe Police Department in 2012.
A total of 1,761 fake ID's were seized in 2012 down from 2,138 seized in 2011, according to the Tempe Police Department's Downtown Bureau/Bike Unit.
In 2012 the top five locations for fake ID seizures in Tempe's Downtown District were:
Mill Avenue Cue Club with 378 seizures
School of Rock with 285 seizures
Canteen with 194 seizures
Firehouse, who opened their doors in September of 2012, with 149 seizures
Vintage with 136 seizures
The top three seizure places were also the top three locations with the most arrests.
School of Rock had 54 arrests
Mill Avenue Cue Club had 31 arrests
Canteen had 14 arrests
Licensed liquor establishments in the Downtown District of Tempe work closely with the Tempe Police Department to help identify underage individuals attempting to use fake ID's. Training is offered to staff members of the local establishments on how to spot a fake ID and to keep them up to speed with the latest trends.
Tempe police believe that the number of seized fake ID's shows the commitment of the establishments working to follow the law.
Tempe's message to those attempting to use a fake ID is that the staff members have been trained to spot fake ID's and there will be consequences if you attempt to use one and get caught. Anyone using a fake ID could be arrested and fined.
Copyright2013 CBS 5 (KPHO Broadcasting Corporation). All rights reserved.