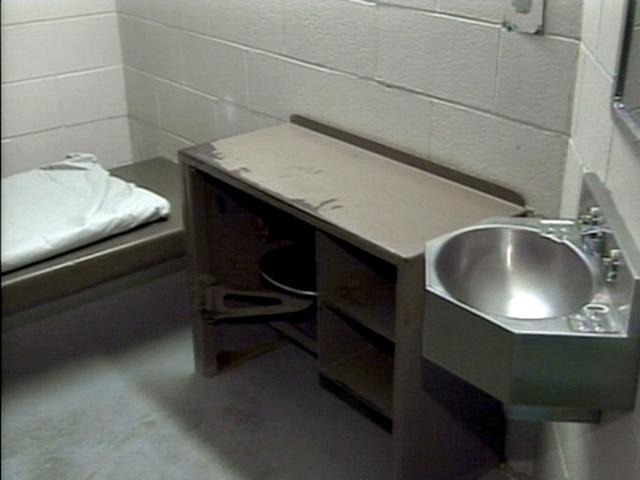 A Genesee County Jail cell.
GENESEE COUNTY, MI (WNEM) -
Two inmates have turned up dead in two days at the Genesee County Jail, but the Genesee County Sheriff says their deaths don't appear to be the result of foul play.
Inmate Robert Singer, 44, of Mt. Morris, and an unidentified 54-year-old Flint man both died earlier this month while lodged at the county jail.
Genesee County Sheriff Robert Pickell says the deaths were not related, and appear to be the result of natural causes due to other health issues.
Copyright 2013 WNEM (Meredith Corporation). All rights reserved.