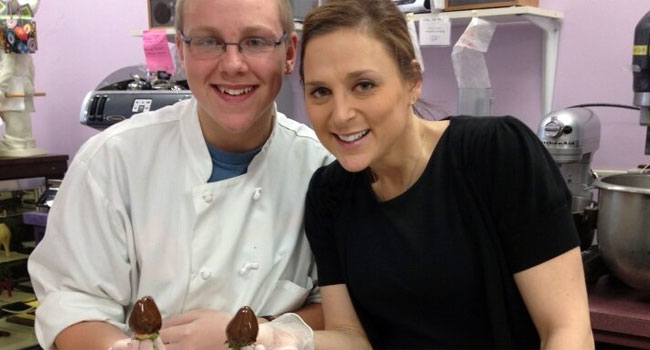 MIDDLETOWN, CT (WFSB) -
Middletown businesses blasted by Blizzard Charlotte have been scrambling to fill orders and catch up on the work that comes with Valentine's Day.
Eyewitness News visited florists and a chocolatier in the city who was not going to let the storm ruin their holiday business.

"Come hell or high water, we're gonna make it work," said Roberto Tschudin Lucheme, who is the owner of Tschudin Chocolates.
Employees at Tschudin Chocolates are rushing to catch up on Valentine's Day orders.
"And even after the snow storm, our staff couldn't get in," said Tschudin Lucheme. "One finally got the bus today. We are so far behind in our production, it's nuts."
Ginny Wade-Fralick, who is the co-owner of the Wild Orchid florist shop, said their store is at least three days behind schedule.
Wade-Fralick said she is worried about her delivery drivers getting around with all the snow on the ground.
"We do have that concern because people don't have their driveways or pathways cleared," she said.

Copyright 2013 WFSB (Meredith Corporation). All rights reserved.