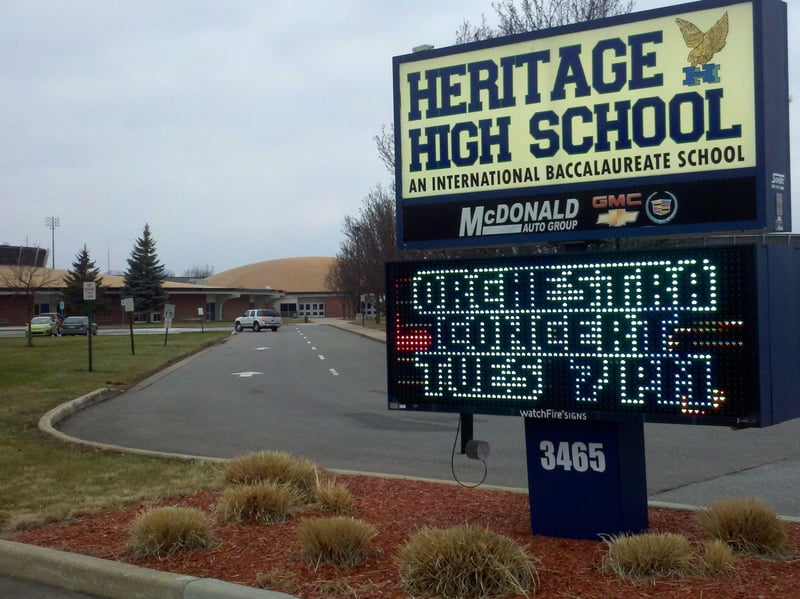 SAGINAW, MI (WNEM) -
The Heritage Hawks and FNV Griffins hockey teams will square off at Saginaw Bay Ice Arena on Saturday, Feb. 16.
In addition to playing the game on the ice, the players from both teams are trying to raise money for a local nonprofit, Ambassadors for Opportunity, and raise Autism awareness.
Being billed as the "Blue Out" game, players from both teams are selling specially designed "Autism United" tee shirts for $10 at their respective schools. The team's hope is that students and spectators will wear their shirts (over their jackets or sweatshirts) to the game as a show of support for their team and Autism awareness.
Each team will also be wearing a specially designed jersey, which will be sold at a silent auction during the game. As a sign of unity, both teams will participate in a group photo before the game followed by a ceremonial puck drop with two Mid-Michigan children who will benefit from this support.
Proceeds from the shirt sales and silent auction will be donated to Ambassadors for Opportunity. Ambassadors is a local nonprofit that uses its resources to provide peer mentoring services for children with autism and support resources for their families.
Shirts can be purchased through both hockey teams, Heritage athletic office or at the game.
Copyright 2013 WNEM (Meredith Corporation). All rights reserved.