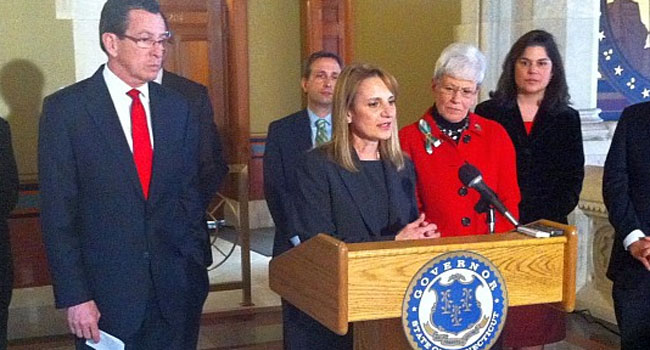 © The following photo was provided by the governor's office.
HARTFORD, CT (AP) -
Gov. Dannel P. Malloy has nominated a former Darien first selectman as commissioner of the Department of Housing, a new state agency he proposed to consolidate housing programs currently administered in several agencies and provide a coordinated approach to addressing Connecticut's housing needs.
Evonne M. Klein served as Darien's top official from 2003 to 2009. Malloy on Thursday credited her with helping to expand affordable housing in Darien, including developing an affordable housing plan and zoning regulations to increase affordable housing stock.
Malloy said Klein will be an advocate for ensuring the state has "quality, affordable housing that will drive economic growth." Last year, Malloy unveiled plans to spend $30 million a year over the next decade to boost spending on supportive and affordable housing.
Klein's nomination awaits legislative approval.
Copyright 2013 The Associated Press. All rights reserved. This material may not be published, broadcast, rewritten or redistributed.