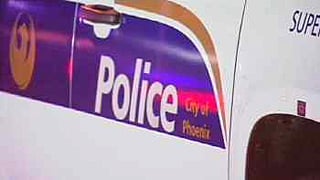 PHOENIX (AP) -
Authorities are offering a $2,000 reward for information leading to arrests of those responsible for killing a woman and wounding three others in south Phoenix earlier this month in a drive-by shooting.
Investigators say 51-year-old Sandra Johnson died after being struck by gunfire on Feb. 1 that came from a dark green 2007 Ford Expedition that was carrying four men and then drove away.
The shooting victims were gathered in a home's front yard just a few feet from the road.
The reward is being offered by the city of Phoenix and the Maricopa County Attorney's Office.
Copyright 2013 Associated Press. All rights reserved.