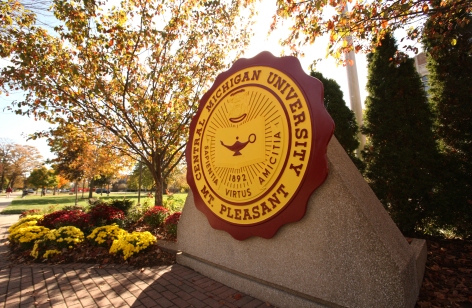 MT. PLEASANT, MI (WNEM) -
The president of Central Michigan University will receive a pay raise.
The CMU Board of Trustees met Thursday to review President George E. Ross' contract and salary. Trustees voted unanimously to give Ross a 4 percent raise.
The increase brings Ross' annual salary to $364,000. His contract was extended through July 31, 2017. The increase is his first in three years, since becoming CMU's 14th president in 2010.
"This increase in salary reflects the board's confidence in President Ross and conveys our appreciation for his leadership and vision in guiding CMU to a successful future," said Brian Fannon, chairman of the CMU Board of Trustees.
Fannon said Ross declined in previous years to discuss increases, citing the state's economic situation.
Last April, CMU announced a tuition increase of nearly 2 percent for this academic year. It's set at $365 a credit hour for undergraduates. Graduation tuition rates were also increased, along with room and board rates.

Copyright 2013 WNEM (Meredith Corporation). All rights reserved.