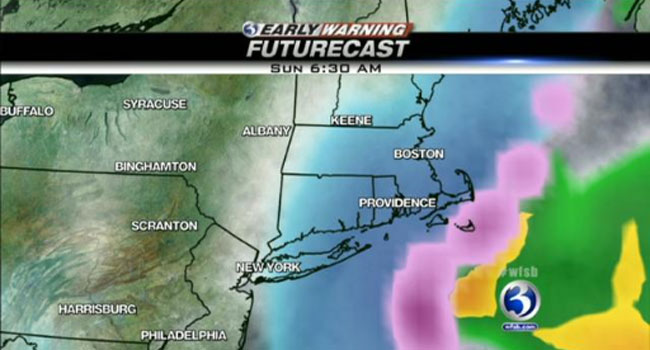 ROCKY HILL, CT (WFSB) -
Residents throughout Connecticut could wake to almost 3 inches of snow Sunday morning.
WFSB Meteorologist Scot Haney said it is expected to be cold Sunday and there is a possibility of snow sometime Sunday night. It is expected to stop snowing Sunday afternoon.
Some snow showers are possible overnight and into Saturday morning.
Haney said the snowfall for the season is 44.6 inches, which is also 16.8 inches above normal.
As for Friday, it is expected to be sunny with temperatures in mid to high 40s. However, the roads could be slippery during the morning commute because of freezing.

Copyright 2013 WFSB (Meredith Corporation). All rights reserved