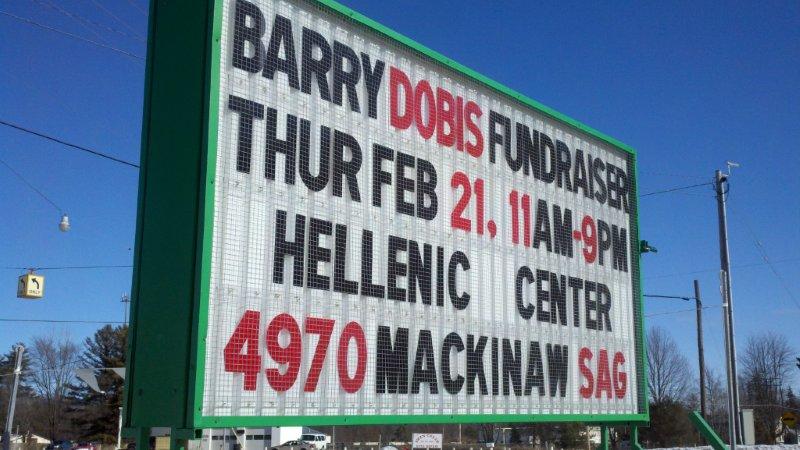 SAGINAW COUNTY, MI (WNEM) -
St. Charles Police Chief Barry Dobis is battling a rare form of leukemia. His family is planning a fundraiser to help pay for medical and related expenses.
Dobis was diagnosed Dec. 14, one day after his birthday. His wife Patty said the diagnosis was especially difficult for the couple's 9-year-old son.

"In the beginning it was very hard, it was very hard for out little guy," said Patty Dobis.
Dobis is currently at the University of Michigan Hospital in Ann Arbor for a third round of chemotherapy followed by a bone marrow transplant.
He also served as a police officer with the City of Saginaw.

The fundraiser is Thursday Feb., 21 from 11 a.m. until 9 p.m. It's being held at the Hellenic Banquet Center on 4970 Mackinaw in Saginaw Township. Baked chicken dinners will be available for $15 dine-in and $10 take-out.

Copyright 2013 WNEM (Meredith Corporation). All rights reserved.