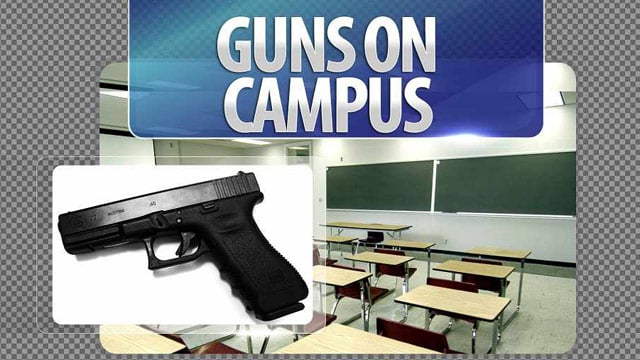 PHOENIX (AP) -
School teachers who undergo special training would be allowed to have a gun in a locked area of a school including their classroom if a bill being pushed by a Republican lawmaker and Attorney General Tom Horne becomes law.
Rep. David Stevens of Sierra Vista said his bill is voluntary for school districts and allows them to designate any employee to receive weapons training and keep them in a classroom lockbox or other secured spot on campuses. That includes teachers, principals or even school maintenance staff.
Horne said Monday district employees would go through a free 24-hour training course run by his investigators.
The bill is the latest in a series of proposals to tighten school security after a gunman killed 20 Connecticut first-graders and six educators in December.
Copyright 2013 Associated Press. All rights reserved.