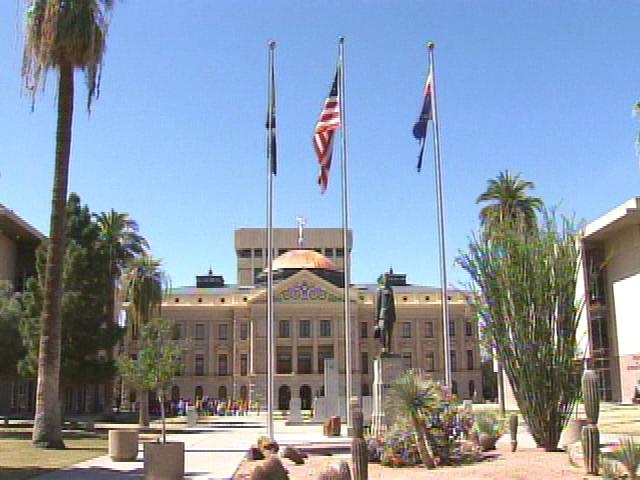 PHOENIX (AP) -
A House bill that would have Arizona join a compact with other states to push a federal constitutional amendment requiring a balanced budget has failed in committee.
The bill pushed by Republican conservatives failed Monday after some Republicans joined Democrats in the Rules Committee to vote it down by a 6-3 margin.
The bill failed after questions were raised by some members and House attorneys about locking future Legislatures into the compact.
House speaker Andy Tobin voted for the bill and said he generally supports a constitutional amendment to force the federal government to get its fiscal house in order. But he said the questions resonated with him and other committee members.
Bill co-sponsor Adam Kwasman of Oro Valley says he's disappointed but won't stop pushing the idea.
Copyright 2013 Associated Press. All rights reserved.