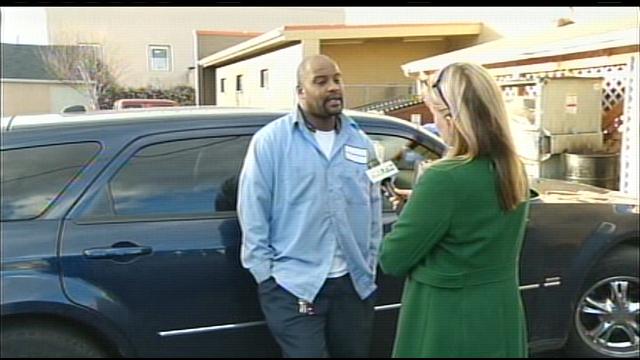 PORTLAND, OR (KPTV) -
A custom-made prosthetic hand is among items stolen from a man's car in north Portland on Saturday.
The prosthesis was made for Michael Horsley, who lost the fingers on his right hand in an accident several years ago.
"I can grab things, I can pick up things, I can do hand gestures," said Horsley. "It helps me carry stuff, where I only have one hand to do that."
The batteries in the prosthesis ran down, so he left it in a backpack in the trunk of his car. The backpack also held a MacBook, an iPad and a different type of prosthetic hand.
Horsley's car was parked behind Darcy's Restaurant & Bar on North Lombard Street. The backpack was gone when he left later that night.
"The other one's not as important as the newest one, but they're both very valuable to me," he said. "And very essential to my lifestyle."
Horsley is asking for the return of the prosthetics, no questions asked.
Portland police are investigating.
Copyright 2013 KPTV-KPDX Broadcasting Corporation. All rights reserved.