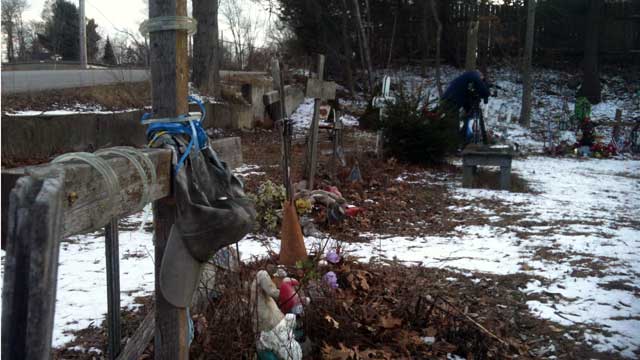 WEST WARWICK, R.I. (AP) -
Rhode Island is marking the 10th anniversary of a West Warwick nightclub fire that killed 100 people.
The Feb. 20, 2003, fire was started when pyrotechnics for the 1980s hard rock band Great White ignited flammable foam that had been installed inside The Station nightclub as soundproofing.
Relatives of those killed and survivors are marking the day in different ways. Some are staying home from work to spend time with family. Others are taking trips out of town.
Some will pay their respects with a visit to the site of the fire, where more than 100 handmade crosses dot the ground.
A foundation working to build a permanent memorial at the site held a ceremonial groundbreaking Sunday. Work on the permanent memorial is expected to start this spring.
Copyright 2013 The Associated Press. All rights reserved.