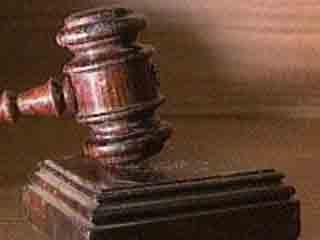 TRUMBULL, CT (AP) -
A former leader of a Trumbull church has pleaded guilty to charges stemming from a scheme that authorities say defrauded investors including members of his congregation of more than $400,000.
The U.S. Attorney's office said Julius C. Blackwelder of North Dakota, formerly of Stratford, pleaded guilty Wednesday in New Haven to wire fraud and money laundering offenses.
His attorney declined comment.
The 59-year-old Blackwelder was bishop of the Bridgeport ward of the Church of Jesus Christ of Latter-day Saints.
Authorities say Blackwelder misled investors by saying he would invest their money in safe, long-term commodities futures contracts and, in some cases, guaranteeing a specific return on investment. Prosecutors say he used the money to pay back earlier investors, build a waterfront home in Stratford and repay personal bank loans.
Copyright 2013 The Associated Press. All rights reserved. This material may not be published, broadcast, rewritten or redistributed.