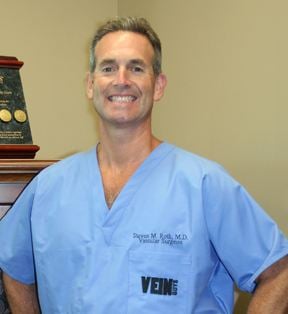 Source: The Vein Guys
EVANS, GA (WFXG) -
The McDuffie County Corner Foster Wylie has confirmed that a local doctor was killed in the plane crash Wednesday evening in McDuffie County.
Dr. Steven Roth, with The Vein Guys, has been identified by the coroner. His family has also been notified. Roth worked at their office in Evans.

The remaining victims' identities are still not confirmed, pending notification of next of kin.