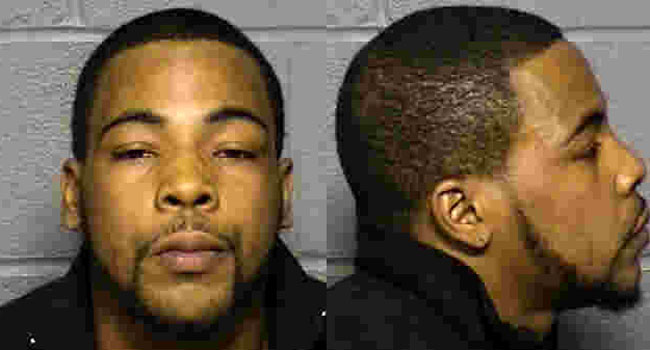 HARTFORD, CT (WFSB) -
The Hartford Police Department has arrested someone for shooting a man who cooperated with investigators in the murder of the University of Connecticut football star Jasper Howard.
The Hartford Shooting Task Force arrested Rasheem Grimes, 25, during a motor vehicle stop on Sunday.
Grimes admitted to task force members that he shot 23-year-old Hakim Muhammad back in November, including shooting him in the neck.

Police believe this is a result of bad blood over the Howard murder investigation, because Grimes is the cousin of 24-year-old John Lomax, who is currently in prison for stabbing Howard to death at an on-campus UConn function back in 2009.
At the time, Lomax did not cooperate with investigators, but Muhammad did.
Both men got prison time, but Muhammad is already out after serving a shorter sentence than Lomax.
Grimes was charged with first-degree assault and carrying a pistol without a permit. He was held on a $1 million bond.

Copyright 2013 WFSB (Meredith Corporation). All rights reserved.