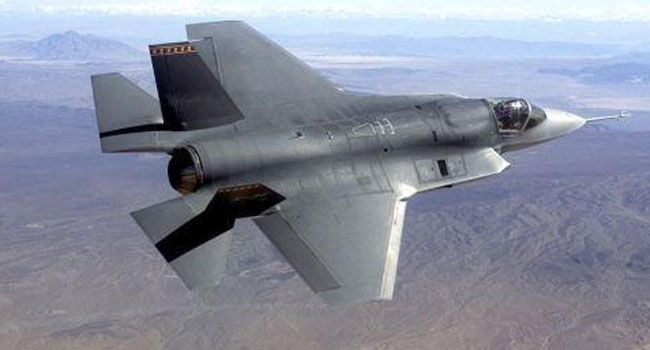 © The following photo of the F-35 was provided by the Associated Press.
WASHINGTON, D.C. (AP) -
The Pentagon says it has grounded its entire fleet of F-35 fighter jets after discovering a cracked engine blade.
The problem was discovered during what the Pentagon called a routine inspection at Edwards Air Force Base, Calif., of an Air Force version of the F-35. Other versions of the F-35 are flown by the Navy and the Marine Corps. All versions were grounded Friday.
The F-35 is the Pentagon's most expensive weapons program at a total estimated cost of nearly $400 billion.
The suspension of flight operations will remain in effect until an investigation of the problem's root cause is determined.
The Pentagon said the engine in which the problem was discovered is being shipped to a Pratt & Whitney facility in Connecticut for more thorough evaluation.
"As a precautionary measure, all F-35 flight operations have been suspended until the investigation is complete and the cause of the blade indication is fully understood," Pratt & Whitney said in a statement Friday. "Pratt & Whitney is working closely with the F-35 Joint Program Office, Lockheed Martin, and its military customers to ensure the integrity of the engine, and to return the fleet safely to flight as soon as possible."
Copyright 2013 The Associated Press. All rights reserved. This material may not be published, broadcast, rewritten or redistributed.