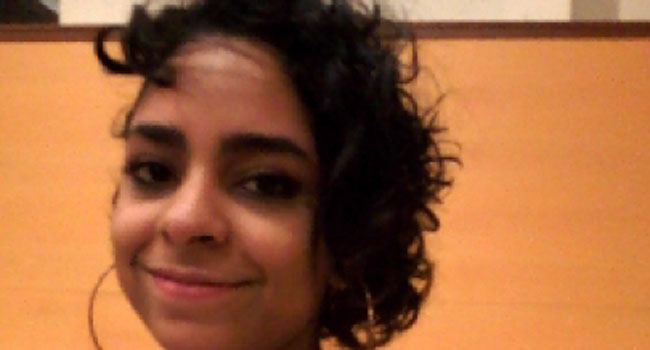 © The following photo of Luannelly Rodriguez was provided by the Connecticut State Police.
WATERTOWN, CT (WFSB) -
Police in Watertown are investigating the possible kidnapping of a teenager after earlier issuing a Silver Alert for her.

Luannelly Rodriguez, 17, went for a walk on Ledgewood Road around 2:30 p.m. A little while later, she sent a text to her aunt after being forced into a car.
According to police, Rodriguez told her aunt that she was taken in a car by a man and woman that she did not know.
"Several other text messages were received from Nelly's phone that stated that they were not from Nelly but and unknown individual who claimed to have her," police said in a statement Friday.
Family members told police that Rodriguez may be headed to Massachusetts.
Rodriguez is being described a Hispanic woman, who is 5'3" and weighs 115 pounds with auburn hair and brown eyes. She has a tattoo of a red heart under her left eye.
Rodriguez was last seen was wearing black spandex pants, khaki boots, white and leopard print shirt and a black coat with silver lines on it.
If anyone knows of her whereabouts, they are being asked to call the Watertown Police Department at 860-945-5200.

Copyright 2013 WFSB (Meredith Corporation). All rights reserved.