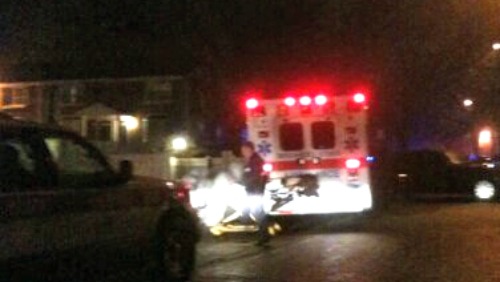 FAIRFIELD, CT (WFSB) -
Police in Fairfield said that the suspect in a standoff situation on Sunnyridge Avenue has taken his own life.
Police were called to a home on Sunnyridge Avenue around 7:30 p.m. Saturday for reports of a domestic incident.
Residents inside Colonial Gardens condominium complex and neighboring homes in Fairfield were evacuated due to the standoff situation for several hours.
Police told Eyewitness News that the suspect struck his girlfriend with a gun.
According to officials, the girlfriend was able to escape and alert police.
Police told crews on scene that the suspect has a few handguns and long reach assault weapons.
Police have not release the suspect's name or any further information about the incident.
Copyright 2013 WFSB (Meredith Corporation). All rights reserved.