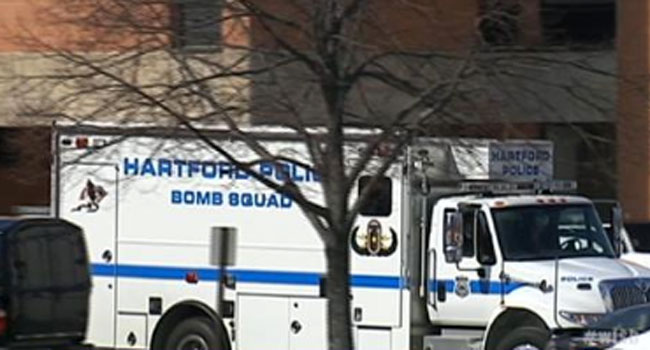 ROCKY HILL, CT (WFSB) -
Students at Rocky Hill High School were dismissed early after someone in East Hartford received a text message that mentioned a bomb.
According to police, Rocky Hill investigators said an unidentified person received a text message from a student at Rocky Hill High School where the student indicated that they were in possession of bombs and referenced an unnamed school.
In the text, no threats were made or inferred.

Police said they believe the person who received the text was not the intended target. And with the help of the East Hartford Police Department and the Rocky Hill Public Schools staff, officers were able to identify the person, who sent the text.
To help with the investigation, students were dismissed for the day at 11:50 a.m. to allow officers to search the building.
As of 1 p.m., investigators had not found anything dangerous inside the building and police believe that the reference to a bomb was a discussion about prank materials such as stink bombs.
No charges have been filed at this time.

Copyright 2013 WFSB (Meredith Corporation). All rights reserved