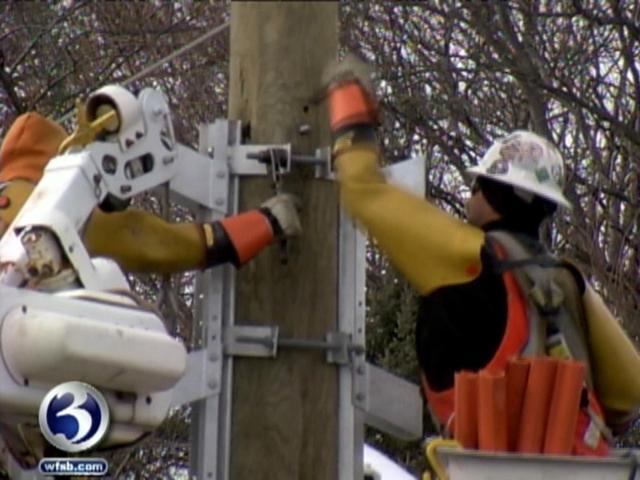 HARTFORD, CT (AP) -
Since massive blackouts after two storms in 2011, Connecticut's biggest utility is looking more to technology to keep the power on and is strengthening its ties to town emergency crews.
Connecticut Light & Power President William Herdegen tells The Associated Press that the utility is doing what it can to improve its battered image with its more than 1.2 million customers.
He says he's been telling workers that CL&P doesn't have to keep apologizing.
Elin Swanson Katz, Connecticut's consumer counsel, says CL&P and United Illuminating are better prepared, but the state will investigate if dissatisfaction with storm response persists among some towns.
Connecticut regulators and state officials strongly criticized CL&P's response to the two storms. Regulators are reviewing the response by utilities to Superstorm Sandy.
Copyright 2013 The Associated Press. All rights reserved.