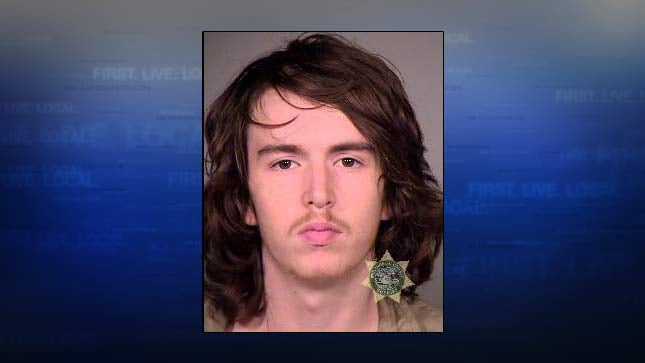 Calvin Shadley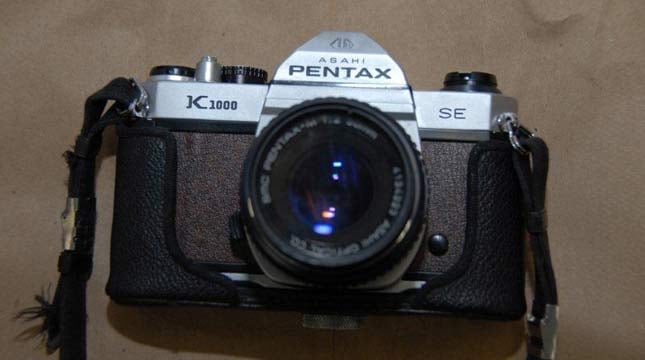 Is this your camera? If so, Gresham police want to hear from you.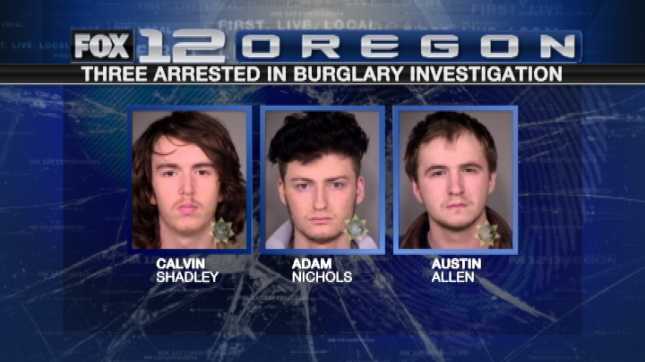 GRESHAM, OR (KPTV) -
Three Gresham men who police said they have linked to multiple burglaries were arrested last weekend, and now police believe one of the suspects may be responsible for several panty thefts in the East County area.

Gresham officers said they found Calvin Shadley, 21; Austin Allen, 19; and Adam Nichols, 19; after responding to a report of three people trying to open doors on Southeast Vista Way last Friday.

Shadley, Allen and Nichols were seen leaving a home they had just burglarized, and were caught red-handed with the stolen items in their hands, police said.

The three tried to run off on foot, but Shadley and Allen were captured by police.

Further investigation led police to Nichols, who was walking in the area of Northeast 23rd Street, less than a mile from his home.

Now police hope to track down additional victims burglarized by Shadley, detectives said.

Police believe additional victims of Shadley, who investigators say is responsible for several burglaries in East County, may be easy to find: he often steals women's underwear.

If you've been a victim of a burglary in which women's underwear was stolen, call the Gresham police tip line.

In addition, detectives have also recovered items they believe came from a burglary in Portland's West Hills area: a white Emerson microwave, an iHome brand portable speaker system and a 35 mm Pentax K-1000 camera. Detectives are interested in talking with the person who lost these items in a burglary.
Copyright 2013 KPTV-KPDX Broadcasting Corporation. All rights reserved.