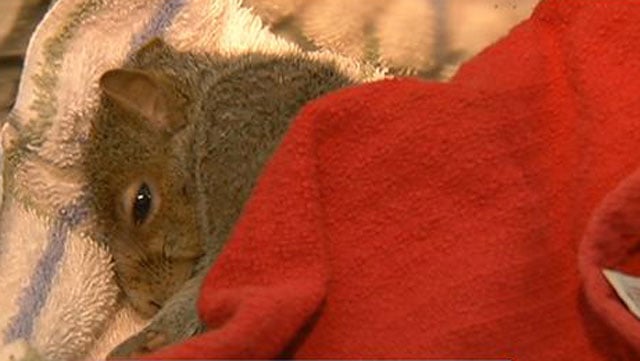 LEAWOOD, KS (KCTV) -
Two young Leawood boys proved their hearts were in the right place when they came to the rescue of a freezing squirrel that fell victim to the harsh winter weather.
The 11 and 8-year-old brothers found the animal on their doorstep in the 12200 block of Norwood Road Monday afternoon. They say the animal was barely breathing.
"It looked sad. Its tail was frozen. It was cold. It was wet. It was shivering, so we took it in," Aziz Bisaria said.

After bringing the squirrel inside, the Aziz and his older brother, Junaid, called Operation Wildlife for help.
They told the boys how they could help the animal's life. Now his eyes are open, and he is looking more alert and enjoys being snuggled up under the covers.
But those hopes were dashed. The squirrel died Wednesday morning.
"The kids are pretty broken up about it. We don't have a pet and this is the first time that they have experienced this, Munira Biviji wrote to KCTV5.com.

Copyright 2013 KCTV (Meredith Corp.) All rights reserved.